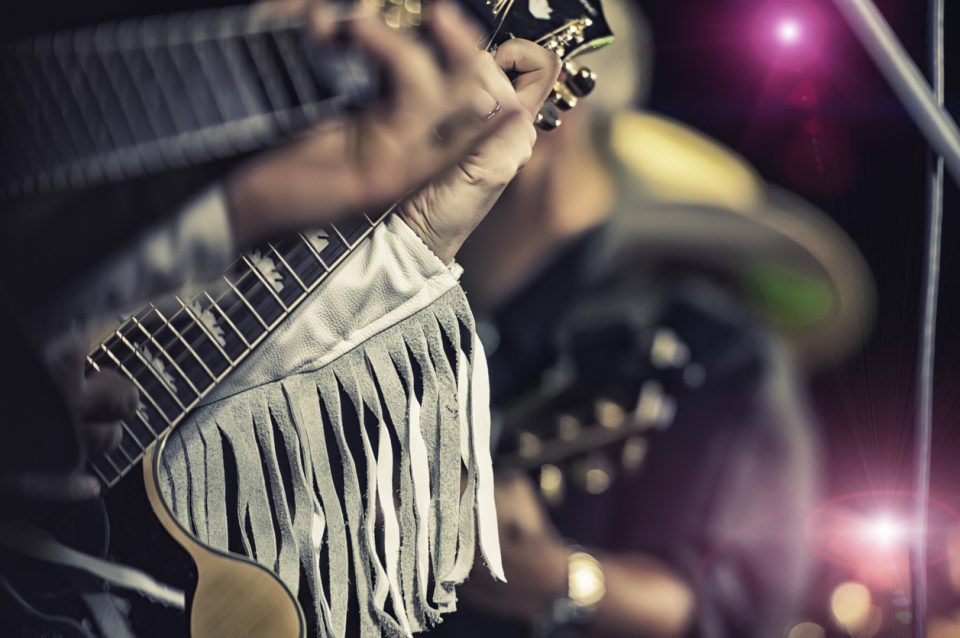 Travis Tritt hits the Magic City for a one-night performance on Friday, May 11, 2018, at the Alabama Theatre in Birmingham, AL.
The CMA and Grammy Award Winning country music artist will be performing an acoustical set with some of his biggest hits including "T-R-O-U-B-L-E," "It's a Great Day to Be Alive," and "Best of Intentions."
More about the Birmingham, AL Travis Tritt Show
The show is scheduled to be held at the Alabama Theater from 8:00 p.m. to 10:30 p.m. with doors at the venue opening at 7:00 p.m. This intimate acoustic show will be punctuated by personal stories and anecdotes from the artist about his life and musical influences. Great seats are still available for the Travis Tritt show and can be purchased online.
The Legendary Country Music Artist's Background & History
Travis Tritt is a native of Marietta, GA and began his music career approximately 27 years ago. Tritt's musical inspiration came from a combination of Southern rock, blues and gospel according to his official website.
His career really took off after becoming a part of Warner Bros. music in 1989. This marked the beginning of a decade-long streak of seven country album releases which included a greatest hits compilation. Tritt is a part of the vaunted country music "Class of '89" which includes fellow superstars Garth Brooks, Clint Black, and Alan Jackson.
Hits like "Country Club," "Help Me Hold On," "I'm Gonna Be Somebody," and "Drift Off to Dream" peaked at numbers two and three on the Hot Country Singles and Tracks chart. Additionally, in 1991, the Recording Industry Association of America (RIAA) certified Tritt's debut album "Country Club" as platinum.
Tritt has also been a conspicuous figure in sporting events having performed in two Super Bowls, the 1996 Olympics, the World Series, the opening of the Georgia Dome, the final Atlanta Braves game at Fulton County Stadium, and the NCAA Men's Basketball championship.
Today, Tritt's artistry remains as relevant as it was when he first hit the big time. In 2015, he sat atop the SoundScan Top 200 Catalog Country Albums chart for over 60 consecutive weeks. He has always been a breed apart from his fellow country music performers with his lack of a cowboy hat and musical aggressiveness. His soulful voice and expert guitar work, however, continue to impress long-time fans and attract a whole new audience on an ongoing basis.
Information about the Alabama Theatre
The historic Alabama Theatre in Birmingham, AL, also known as the "Showplace of the South," was built in 1927 by Paramount Studios as a showcase for Paramount-produced films. The theatre served primarily as a movie house, until it was purchased by Birmingham Landmarks, Inc., a non-profit entity, in 1987.
Today, the Alabama Theatre is an intimate and unique venue for concerts, performances, and other events in the area.
You might also like: Do Dah Day Returns for 2018
Long-Lewis Ford Lincoln
If you can't rely on your current vehicle to safely get you to the Travis Tritt show, then it's time to consider a visit to Long-Lewis Ford Lincoln. We have an incredible selection of new Ford models to choose from including the legendary F-150 at some of the lowest prices you'll find in the area.