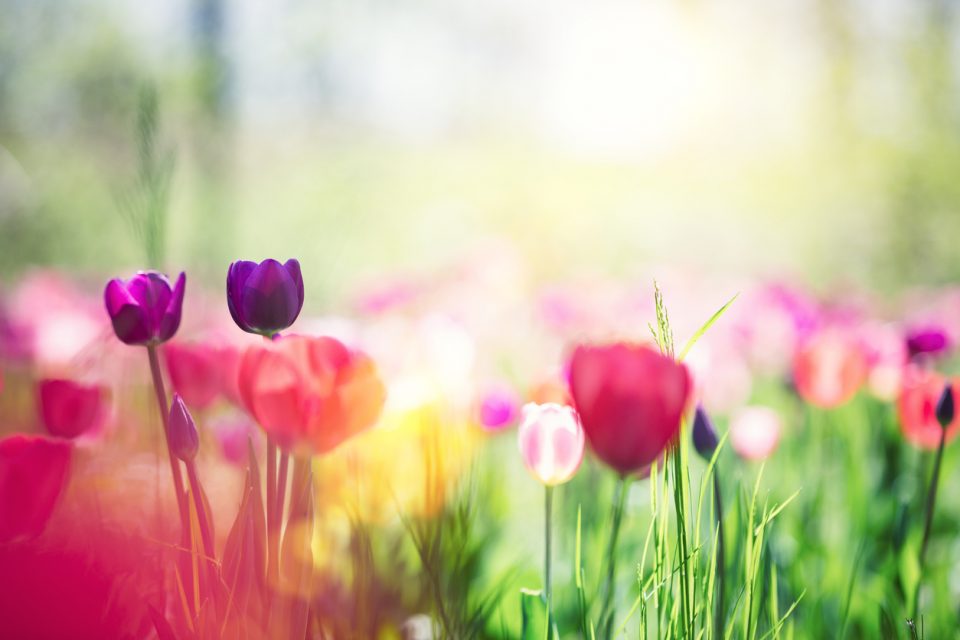 If you went to the Festival of Tulips at American Village in Montevallo last year, you'll be happy to know it's back for the second year. The Festival of Tulips has turned into an annual event, and it's already started. It will be open every Monday through Saturday from 10 a.m. to 4 p.m. and every Sunday from noon to 4 p.m. for as long as the tulips are in bloom. That means it will probably last until the end of March. The end of March is getting closer, so make your plans to attend. Adults get in for $10 on the weekdays, while kids get in for $9. Then, on the weekends, everyone gets in for $5. With prices like that, there's no reason to miss out on the fun.
Not sure what the Festival of Tulips is? Get the scoop.
Tulips Far as the Eye Can See
Last year's Festival of Tulips had 75,000 tulips, and that blew people away. Well, this year's festival is even more impressive. It boasts a field of 100,000 tulips, so you will be treated to a color explosion at every turn. Just in case that isn't enough, the grounds are filled with replicas of various historic places in the United States. These spots make the perfect backdrop for photos, so gather your entire family or your local organization and come out for some photos.
You can also play some colonial games when you're here, but don't get too wild. You never know when you might encounter a patriot from history walking the grounds. There's a good chance you'll run into one or two while looking over the Continental Army encampment or the chapel. You might even find some walking among the tulips.
You might also like: Take a Tour of Aldridge Gardens
You Pick 'Em
You're going to be surrounded by tulips. It's going to be hard to not take any home. Fortunately, you don't have to avoid the temptation. This is the only you-pick-'em tulip field in the area, so be sure to get some. You'll pay $1.50 for each tulip you take home. That's not a bad price at all, especially when you consider how gorgeous these tulips are.
If you like beautiful things, you'll also like what we have to offer at Long-Lewis Ford in Hoover, Alabama. We have one gorgeous vehicle after the next, and you can take one home today. Stop by and take one of the vehicles out for a spin. Then, we'll help you take it home today.