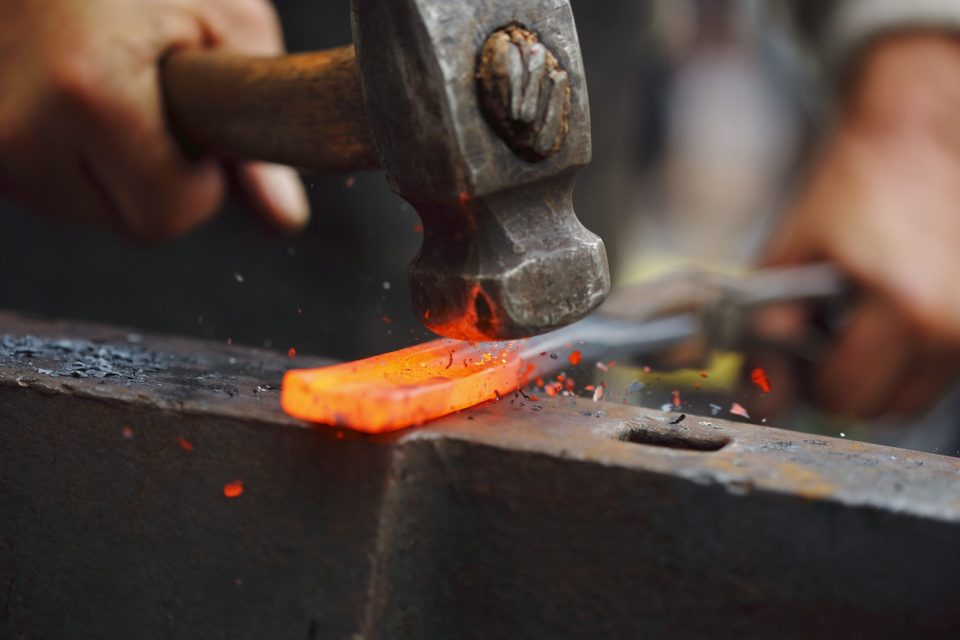 If you're curious about the art of metalwork or you're interested in learning something new, you might consider taking a class at Sloss Metal Arts. Some of the workshops you can take include casting, welding, and blacksmithing. Learn a new skill today when you attend Sloss Metal Arts at Sloss Furnaces in Birmingham, Alabama.
Casting
Whether you're a beginner or an intermediate learner, Sloss Metal Arts has casting workshops available for you. If you're new to the world of casting, the beginner casting workshop will introduce you to the basics of sculpting, patternmaking, mold making, casting, and finishing. Also included in the workshop is the instruction of plaster, wax, and plasticine.
For those of you who qualify for the intermediate workshop, you'll be introduced to the basics of creating cast iron and bronze sculpture. In addition to these two workshop options, there are also Open Studios which are for artists who have experience casting iron.
Pricing for casting workshops is as follows:
Beginner Casting: $325
Intermediate Casting: $250 + Materials
Open Studio: $150 + Materials
If you're a student and have a student ID, all workshops are half price.
Welding
If welding is more your style, you'll enjoy the creative welding workshops available. With beginner welding, you'll be introduced to the basic processes such as hammering, welding, finishing, and cutting. In fact, you'll be using steel scrap metal from the Sloss Furnace scrap yard. There's also an intermediate welding workshop available. Just as with the casting workshop options, when it comes to welding, you also have an Open Studio option.
Prices for welding workshops are:
Creative Welding: $250
Intermediate Welding: $200 + Materials
Open Studio: $75 per day + Materials
Blacksmithing
The art of blacksmithing is intriguing to many people and now is your chance to learn more by attending a blacksmithing workshop. Beginners will want to choose the beginner blacksmithing workshop which will shed light on blacksmithing, twists, scrolls, tapers, and forge welding. Those with experience in blacksmithing will appreciate the intermediate blacksmithing workshop or the Open Studio workshop. Prices for the blacksmithing workshop options are:
Beginner Blacksmithing: $250
Intermediate Blacksmithing: $250
Open Studio: $75 per day
For every workshop offered by Sloss Metal Arts, it's important to remember to wear appropriate work clothes which include long sleeves and pants, leather boots or shoes, and no synthetic material.
You might also like: Dog-Friendly Restaurants In Birmingham
While in Birmingham
While you're in the Birmingham area learning about the many workshop options provided by Sloss Metal Arts, stop by and visit Long-Lewis Ford Lincoln. At our dealership, we offer an incredible inventory filled with a wide variety of makes and models.
Stop by and see our selection today. We are conveniently located at 2551 John Hawkins Parkway, Hoover, AL 35244 which means residents of Helena, Bessemer, and Vestavia Hills are just a short drive away. We look forward to seeing you soon.