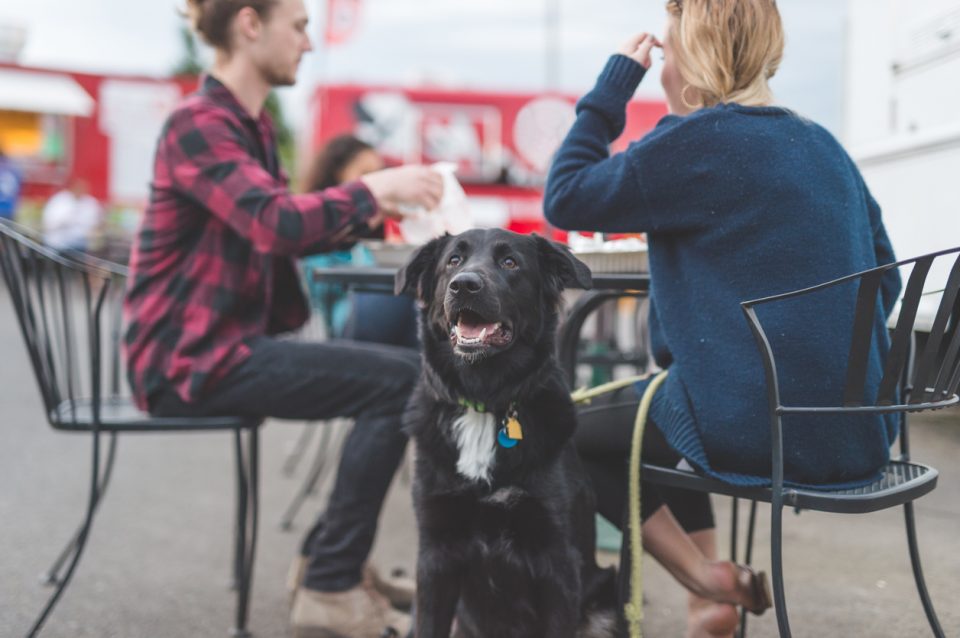 If you're a pet owner, you've probably seen the heartbreaking look in your dog's eyes when you head out to dinner with your family and friends. Instead of leaving your furry best friend behind, why not take him or her with you? You can do just that when you visit one of these dog-friendly restaurants in Birmingham, AL.
At a dog-friendly restaurant, you can show off your pet to your friends (and strangers who may become friends once they see your cute dog beside you). No more heartbreak at the door before you leave. No more tails wagging anxiously waiting for your return. When it's time for you to head out to lunch with family or have an afternoon glass of wine with friends, bring your dog with you!
FoodBar
For those who enjoy a fine dining experience, you can now enjoy it with your dog beside you when you visit FoodBar. Promoting themselves as Not Pretentious, Just Delicious, FoodBar is an upscale restaurant that provides a relaxing and laid-back atmosphere.
Open Tuesday – Saturday from 5:00 p.m. to 10:00 p.m., FoodBar offers tasty food such as:
Half Shell Oysters
Coriander Crusted Tuna
Santorini
House Cheese Selection
Crispy Veal Sweetbread
Hanger Steak
Grilled Atlantic Swordfish
Rum Raisin Bread Pudding
Warm Lavender Pound Cake
As you can see, from appetizers to desserts and everything in-between, FoodBar offers unique and delectable selections for customers to choose from. In addition to fancy dishes, FoodBar also welcomes your pet anytime. In fact, FoodBar even has a Paws on the Patio event.
Slice Stone Pizza & Brewhouse
At Slice Stone Pizza & Brewhouse, you can choose from a wide variety of pizzas such as:
Margherita
Super Cheese
Basic Pesto
BBQ
Soul Pie
Very Veggie
White Shadow
Spicy Hawaiian
More!
As you can see, Slice Stone Pizza & Brewhouse has a unique pizza for everyone. On top of that, you can also choose from local brews to quench your thirst. After all, what's better than pizza and beer? For starters – having your dog by your side! Bring your canine companion and enjoy eating on the patio at Slice Stone Pizza & Brewhouse.
The Wine Loft
Interested in grabbing a glass of wine with your friends? At The Wine Loft, you can do just that. You and your friends can enjoy a sophisticated experience all while enjoying an elegant glass of wine. Located in Downton Birmingham, The Wine Loft provides a patio where dogs are welcome. Catch up with your friends and show off your pet when you meet up at the Wine Loft.
You might also like: 2017 Explorer vs. 2018 Explorer
While in Birmingham
While you're in Birmingham exploring all the city has to offer, stop by Long Lewis Ford Lincoln to see all of our new and pre-owned vehicles. We provide an extensive selection for our customers – as well as numerous deals and specials.
Stop by today to take advantage of our savings. We are conveniently located at 2551 John Hawkins Parkway, Hoover, AL 35244. We look forward to seeing you soon.