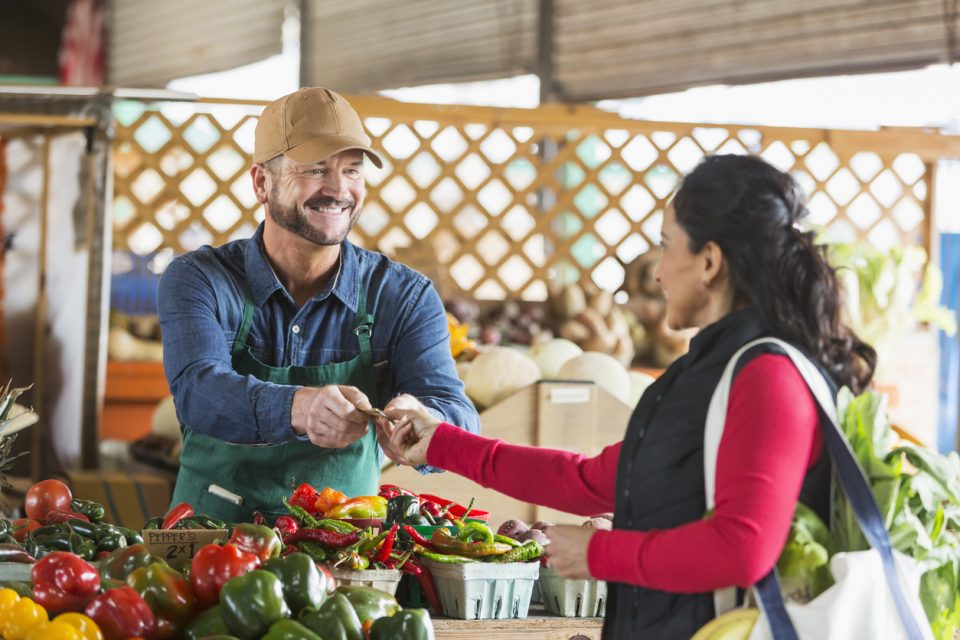 It might be a little chilly in Birmingham, but that doesn't mean you can't go to The Market at Pepper Place. The market is still open for business, but it's moved inside to give you a break from the cold. The Pepper Place Indoor Winter Market is a bit smaller than the outdoor market, but it still has all of the things you love about this Birmingham institution. Stop by on Saturday mornings through April 7 for the indoor market. Then, the outdoor market will resume on April 14.
Hold on a second. You have never been to The Market at Pepper Place? Really? It's time to learn a little bit about this market so you'll know why people from all over head over to 2nd Avenue South every Saturday.
A Farmers Market and Then Some
The Market at Pepper Place isn't your average farmers market. Sure, there are the fruits and vegetables you expect when you go to a farmers market, but that's just part of the story. It's a big part since the fruits and vegetables are the freshest around, but you will also enjoy the breakfast you can get at the market. It'll provide you with all the fuel you need to hang out at the market for a few hours.
A few hours at a farmers market? Yes, you'll want to spend at least that long. The live music has the perfect Saturday morning vibe, and the cooking demonstrations will teach you everything you need to know about becoming a master in the kitchen. The city's best chefs hold the demonstrations, so you can learn how to get so much more out of those fresh fruits and veggies you buy at the market.
You might also like: Have You Tried Topgolf Yet?
Tips for the Market
It's a good idea to bring cash with you to the market. Most of the farmers prefer dealing in cash, so you might not be able to buy everything you want if you only have a card.
Also, consider bringing your own bags with you to the farmers market. That will cut down on waste, and you can reuse the same bags each time you go.
Here's one more tip. Get a new vehicle from Long-Lewis Ford in Hoover, Alabama, so you won't have any trouble making those trips to Birmingham. On top of that, your new vehicle will have all of the room you need for hauling those fruits and vegetables home. Your new vehicle won't just make your trips easier. It will make them a lot more fun as well.