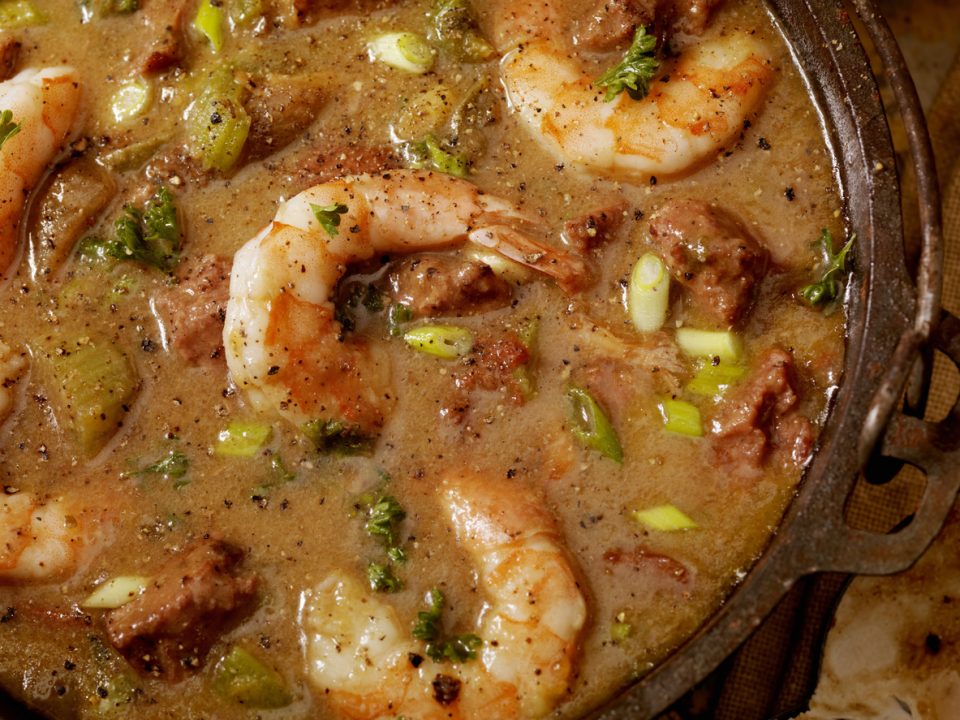 It would be impossible to name all the various incarnations of gumbo. Spicy or mild, loaded with seafood or packed with sausage, okra or no okra, this Louisiana staple takes many forms. But at the heart of a really good gumbo is a robust flavor profile and high-quality ingredients. Some gumbo-philes make it their mission to find the best bowl of gumbo everywhere they go. It is with these people in mind that the Gumbo Gala came to be. This year marks the 14th annual Episcopal Place Gumbo Gala, scheduled for Saturday, May 4, at Birmingham's historic Sloss Furnaces. Get your tickets and come hungry – there's gallons of gumbo to sample.
Great Gumbo, Good Cause
The annual Gumbo Gala isn't just an excuse to indulge in some of the tastiest and most creative gumbo recipes you've ever tried – although there's plenty of opportunity for that. The event itself is a fundraiser for the residents of Episcopal Place, a Birmingham nonprofit organization that provides affordable, independent living for low-income seniors and adults with disabilities. Over the years, the Gumbo Gala has become a beloved event with a claim to fame as the largest gumbo cooking competition in the Southeast.
Whether you're participating in the cook-off or are strictly a sampler, there's plenty of fun to be had at the Gumbo Gala. More than 50 teams – both professional and amateur – compete for bragging rights for best gumbo and most spirit.
Fun Beyond the Bowl
Even if there's a gumbo naysayer in your ranks, the Gala has something for everyone. Among the opportunities for Cajun-inspired fun:
Faus Do Do Stage, with Cajun bands and dancing
Pogo's Playground kids' zone
Muskrat Art Ramble with art and crafts from local vendors
Second Line Parade
Food trucks and ice cold beverages
Don't miss out on this 14th annual festival of good times and great gumbo, set for May 4 from 11 a.m. to 2 p.m. Register a team or purchase tickets online. Admission is $20 per person, free for kids 10 and under.
You might also like: Tour These Great Birmingham Breweries
Long-Lewis Ford Lincoln
With a belly full of gumbo and a heart full of Cajun spirit, head to Long-Lewis Ford Lincoln, where we're serving up amazing offers every day. Browse our selection of new and used vehicles, test drive your top picks, and then get ready to be dazzled by our special offers and incentives guaranteed to make you swoon. We can't wait to help you find your new car, truck, van, or SUV for a price that's worth bragging about.