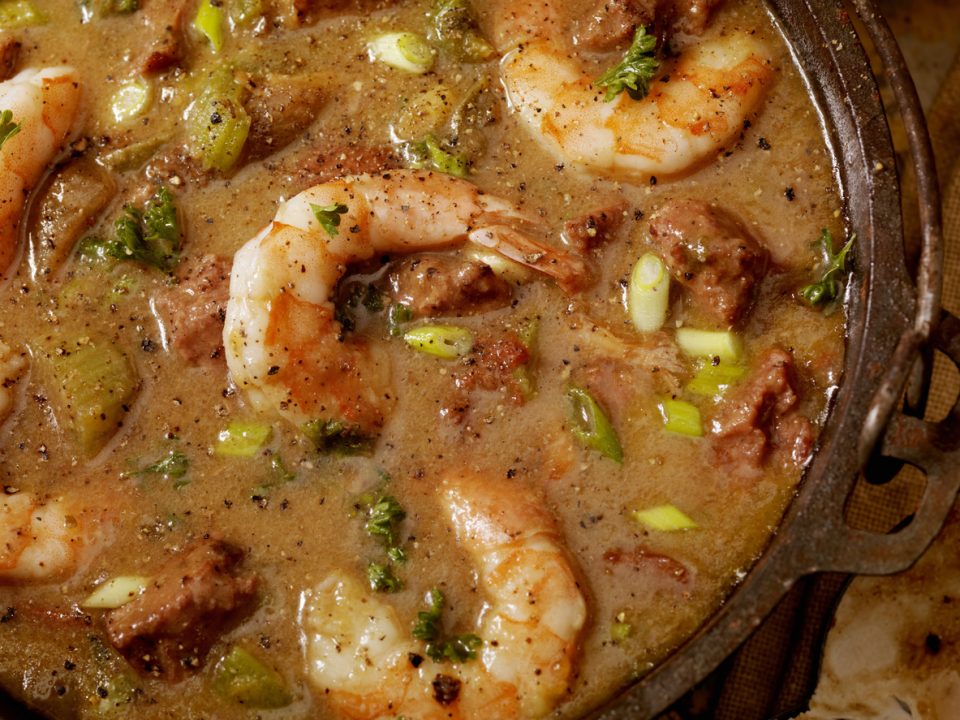 It may be best known as a Louisiana specialty, but you don't have to be from the bayou to appreciate a good bowl of gumbo. No Southerner worth their roux can resist this hearty soup/stew concoction, and there are as many variations on gumbo as there are cooks who claim their own recipe—or their mom's, or their grandpa's, or their Great-Aunt Sally's—as the gold standard. On Saturday, April 21, those braggarts can put their gumbo where their mouth is at the Gumbo Gala at Birmingham's Sloss Furnaces.
What Is Gumbo Gala?
The Gala pits teams of amateur home cooks against each other, professional chefs, and culinary up-and-comers to determine whose gumbo is truly worthy of bragging rights. Bring your appetite, because guests can tackle the delicious task of sampling the goods, which range from seafood gumbo to chicken-and-sausage gumbo to gator gumbo—yes, you read that right.
The event is more than just a bottomless bowl of gumbo, though. This celebration of Louisiana culture, music, and food was initiated 13 years ago by Louisiana natives who missed their homes after being displaced by Hurricane Katrina and relocating to Birmingham's Episcopal Place. From those humble beginnings, Gumbo Gala has become one of the South's largest gumbo competitions.
Event Extras
This year, Gumbo Gala will feature music from a live 10-piece band, Margeaux and the Cat's Meow; Pogo's Playground for the kids; local art and merchandise; food and beverage vendors; and a traditional NOLA-style second line parade.
The event is pet-friendly, so don't forget your furry friends (and their leashes, of course).
You can purchase tickets and T-shirts in advance online. Tickets are $15 for early birds, $20 at the gate, and $5 for kids.
Gumbo Glossary
Holy trinity: This vital component of Cajun/Creole cooking is a simple but flavorful combination of onion, bell peppers, and celery.
Roux: A thickening agent made by cooking together equal parts flour and fat, roux is often the most intimidating aspect for amateur gumbo cooks because of the challenge of getting it dark enough without burning it.
Filé: Made from ground sassafras leaves, this pungent powder is often used as a gumbo thickener.
Okra: Love it or hate it, this slimy green seedpod is a common addition to gumbo recipes.
You might also like: Take a Tour of Aldridge Gardens
Long-Lewis Ford Lincoln Is Dishing Up Savings
Once you've gotten your fill at the Gala, head over to Long-Lewis Ford Lincoln, where you can work off that delicious gumbo by browsing our extensive selection of new and used Fords, Lincolns, and pre-owned vehicles from a variety of different manufacturers. Our sales associates are here to assist you, and while we probably won't have a spicy bowl of soup to offer, we will definitely have plenty of tantalizing savings. We look forward to seeing you soon!