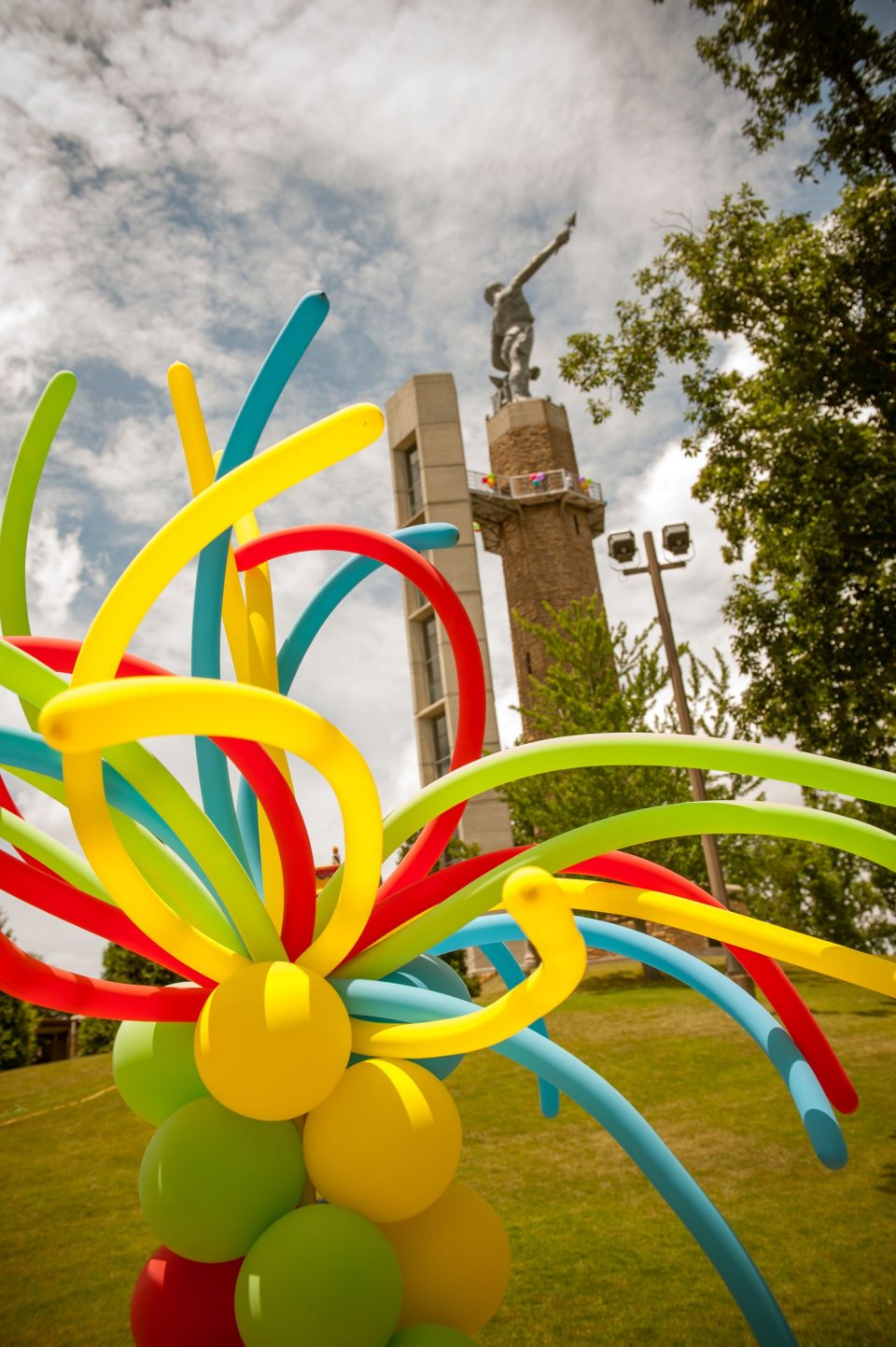 There's nothing more recognizable in the Birmingham skyline than Vulcan. He's been looking down over us for generations. Heading to Vulcan Park is a great activity for Birmingham visitors and locals alike, and we love when the Vulcan mascot shows up to local races and other events. There's a great opportunity coming up to celebrate Birmingham's favorite statue at Vulcan's 115th Birthday Bash. Keep reading for all the details!
When & Where
The party celebrating Vulcan's 115th birthday will be on Sunday, June 2, from 1 pm. to 5 p.m. Of course, all the festivities will take place at Vulcan Park and Museum. The address there is 171 Valley View Drive, Birmingham. On-site parking is limited, so there will be free shuttles available from the parking lot at the Jefferson County Board of Education up to the park.
When You Get There
There's going to be so much to see and do when you get to Vulcan's 115th Birthday Bash. Here are just some of the exciting attractions and activities:
Get Rhythm! drum circles
Birmingham Legion
Game Stop
2021 World Games interactive mobile truck – including a sumo wrestling pen and a rock wall
Talladega Super Speedway race cars
Animal encounters
Heart of Dixie Trackless Train
The whole family will have a great time with all these activities. It's the perfect way to spend a Sunday afternoon. And if you get hungry, there's also a great variety of food vendors. The event will celebrate the birthday boy with cupcakes from Dreamcakes, but there will also be refreshments available from these vendors:
Full Moon Bar-B-Que
City Bowls
Who Date Sno Cones
Bate's Hot Dog Cart
Coca-Cola
Plus the first 300 kids who arrive at the party will receive a free gift bag! The whole crew will have a great time at this fun event. You can even check out the museum or head up to Vulcan's observation tower while you're there. You'll have such a beautiful view of the city from up there.
You might also like: Treat Yourself To Dessert In Hoover
Tickets
The best part of this event is it's priced to let you bring the whole family. Tickets are available on Eventbrite now. Tickets for adults (anyone over the age of 12) are $8, and kids' tickets (ages 4 to 12) are 46. Anyone under the age of 4 is free. And if you're a member of the Vulcan Park and Museum, you can also attend for free! Go ahead and get your tickets now. You won't want to miss Vulcan's 115th Birthday Bash.