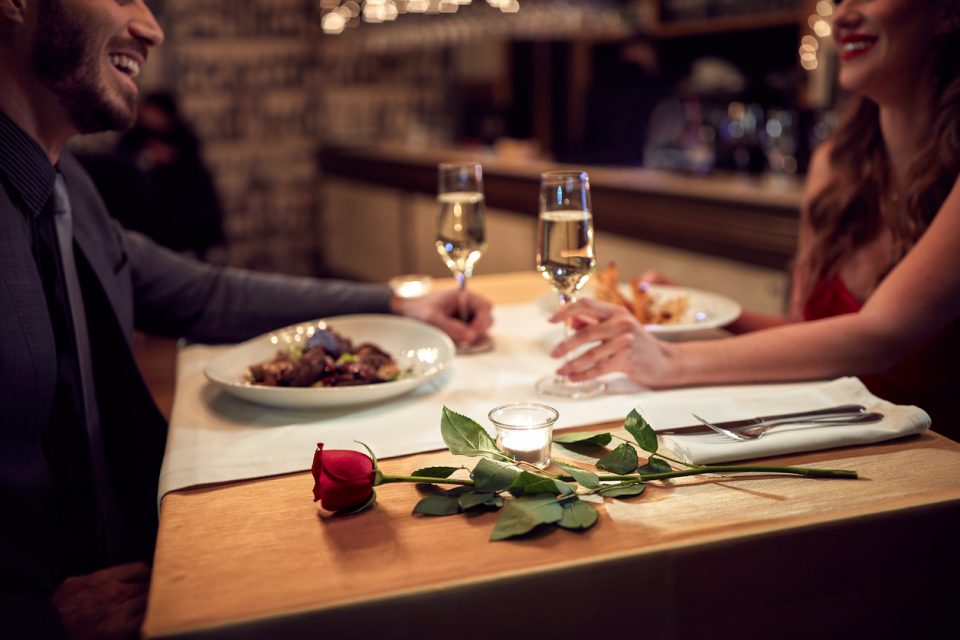 It's marked on your calendar, and it seems to be taunting you. It's Valentine's Day, and you know you have to make quite an impression on your significant other. You scored on your last Valentine's Day performance, and you want to hit a home run this year. You can do that by taking your special someone out to a romantic restaurant in Hoover. Head to one of these restaurants V-Day if you really want to impress the love of your life.
Redlands Grill By J. Alexander's
Everyone knows Redlands Grill By J. Alexander's is the place to go if you want to impress your date. This spot is known for more than its delicious cuisine. It's also known for its upscale, romantic atmosphere. If you want to eat like royalty, go with the Steak Maui. It's prepared with a delicious marinade, and it's cooked to perfection. Plus, it comes with loaded smashed potatoes. You should also check out the martinis here. You know how some bartenders don't know the first thing about making a martini? That's not the case here.
Make reservations if you want to come for Valentine's Day. This is a popular spot.
Firebirds Wood Fired Grill
You should also make reservations if you want to dine at Firebirds Wood Fired Grill. This elegant restaurant is perfect for a date night, especially when you want to impress your other half. Firebirds Wood Fired Grill is known for its steaks, and you will certainly fall in love with the cuts of meat that practically melt in your mouth. That being said, you will find other great options on the menu as well, such as the chicken pasta with asiago cheese. This spicy dish will ignite your senses. Oh, and don't forget the dessert. The cheesecake is big enough to share, so split it with that special someone.
STIX
Try something a bit different by taking your date to STIX. This hibachi grill has the best sushi and Asian cuisine in Birmingham, and the wait staff is top-notch. This isn't a fast food sushi experience. It's upscale in every way, so if your special someone likes Asian cuisine, head over here. You're going to enjoy some of the freshest, tastiest Asian cuisine in Alabama.
You have so many great restaurants to try, but you'll need to narrow it down to one for Valentine's Day. you'll also have lots of great vehicles to try at Long-Lewis Ford in Hoover, Alabama. See us before Valentine's Day so you can take your love to a restaurant in some new wheels. We will help you narrow your vehicle selection down to the one that is best for you, and then, you can take it home today.