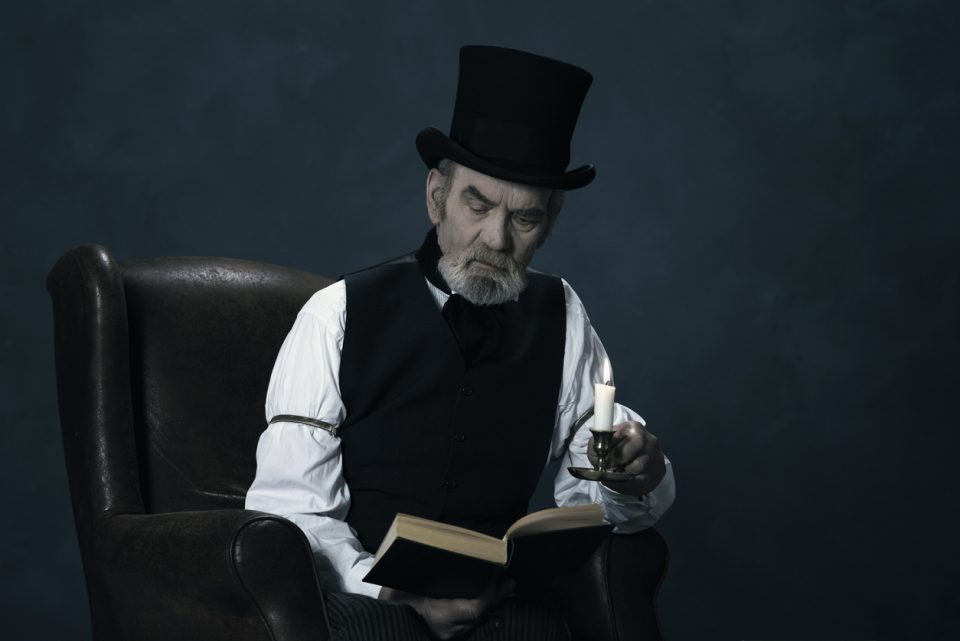 Christmas means different things to different people, but everyone can agree that "A Christmas Carol" is a big part of the holiday. See it live this Christmas season at The Library Theatre. The theater is putting on "A Christmas Carol" on Dec. 6 and 7. Tickets are just $27.50, so you can have an affordable night out.
Check out some fun facts about "A Christmas Carol" before you head to the venue and see the show.
Dickens Wrote It in Six Weeks
It usually takes authors months or even years to write books, but Charles Dickens put quill to paper at a rapid pace for this novella. He finished it in a mere six weeks, but it was quite the effort. He was obsessive when it came to writing it, but it paid off. He started it in October, and the book hit stores in December. He accomplished what he intended, which was getting it in stores before Christmas.
The Novella Was His First Public Reading
Dickens wrote "A Christmas Carol" at a time when famous authors didn't give public readings. He changed that though, becoming the first to do so when he read this novella in Birmingham, England. The reading was in front of 2,000 people and took place a decade after he published the book. He continued to offer public readings and even came to America twice for that purpose. Keep in mind that these weren't mere readings. He actually performed at his readings, which allowed him to draw huge crowds throughout his lifetime. Mark Twain even attended one of the readings, although he wasn't impressed.
It Was Also His Last
When it came to public readings, it started with "A Christmas Carol," and it ended with the book as well. He gave his last reading in 1870, and it was the beloved Christmas story. His health was failing, so he retreated from the spotlight after the reading.
His Inspiration Came from Charity
Dickens spoke at a charity night for the Manchester Athenaeum in England. While most would just come and speak, he drew inspiration from it. That inspiration turned into "A Christmas Carol."
These fun facts will likely get you inspired to see "A Christmas Carol." Before you do that though, head to Long-Lewis Ford in Birmingham, Alabama, and pick up a new set of wheels. Your new car, truck, or SUV will put you into the holiday spirit and get you ready to enjoy the Christmas play. You will also be able to take your new wheels on family vacations and more. There won't be any limits anymore once you have your new wheels.