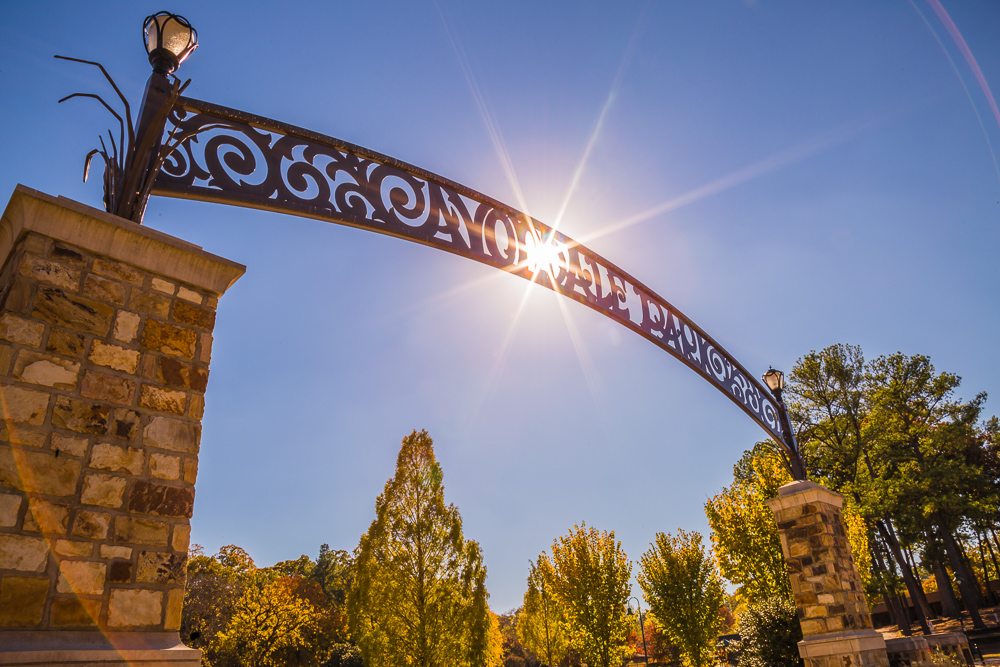 Birmingham is a great city, but have you really taken advantage of all that it has to offer? If not, now is a great time. Take a stroll through Avondale and all of its latest renovations and upcoming local business that are booming!
Saw's Soul Kitchen
Mike Wilson opened SAW's first BBQ joint in Homewood in 2012. While they're famous for their pork and greens plate, Chef Brandon has a background in fine dining and is constantly inspired to create new twists on Southern soul food. Drop in early for lunch so you can try his country special, a styrofoam tray of creamy cheese grits, topped with greens, pulled pork and thin onion rings!
MELT
Paget Pizits and Harriet Reis launched the MELT food truck in 2011. Not long after, they decided to open their first brick-and-mortar store in Avondale. Why Avondale? "We saw our future here," says Paget. These two pride themselves on their crowd-pleasing quality and delicious food. There are a variety of board games and fun diversions for people to enjoy while they wait for their favorite cheesy melted dish to arrive. Diners can play with hula hoops and sidewalk chalk while they await their gourmet grilled-cheeses. MELT is the perfect place for a new, fun experience in Avondale.
Post Office Pies
Chef John Hall's Brainchild, Post Office Pies, serves hickory-fired pizzas that are authentic from dough to toppings. After living in New York City and delivering pizzas out of his apartment, his friends from SAW's Soul Kitchen told him about the amazing restaurant opportunities in Avondale! Chef John then took over an old post office, and created this local favorite! With wood-fired ovens, handcrafted dough, and even delicious, fresh salads, Post Office Pies is one of the top places in Birmingham to have a slice.
Avondale Brewing Company
Avondale Brewing company's beer is proudly serving up and down 41st street. They are dedicated to giving back to the community, giving support to local charities, and to ensure Avondale's continued revitalization. Enjoy a Belgian-style farmhouse ale or an American India Pale Ale or another of their seasonal brews. Sit under the twinkle lights on the sprawling back patio and open-air bar area as live music plays. The Avondale Brewing Company is perfect for a night out in Birmingham, so make sure you and your friends check it out!
Avondale Park
As one of Birmingham's oldest and most beloved city parks, Avondale Park is a beautiful 40-acre site that has been the host of many get-togethers and solace adventures since 1887. After its renovation in 2011, the park now hosts ball fields, an amphitheater, a duck pond, and many biking and walking paths. Not to mention a playground and pavilions. The Avondale Library and Avondale Villa are both wonderful venues that reside on the property as well. The park is a busy place in general and is enjoyed by visitors from all around. Spend a day in the sun with your loved ones at The Avondale Park.
Painted Shovel
The Painted Shovel is a specialty store and is truly one of Avondale's gems. they work with local makers, artists, and pickers to create an intriguing variety of locally made art, jewelry, furniture, etc. They also have a collection of antiques and vintage items that were found right here in Avondale! Store Owner Julie Nelson is proud of the variety and authenticity of her items, as she should be. Visit the Painted Shovel for a perfect little taste of Birmingham.
After you've explored the city at all of these unique local wonders, make sure to stop by Long Lewis Ford to get your vehicle serviced or just to check out our inventory! We hope to see you soon!