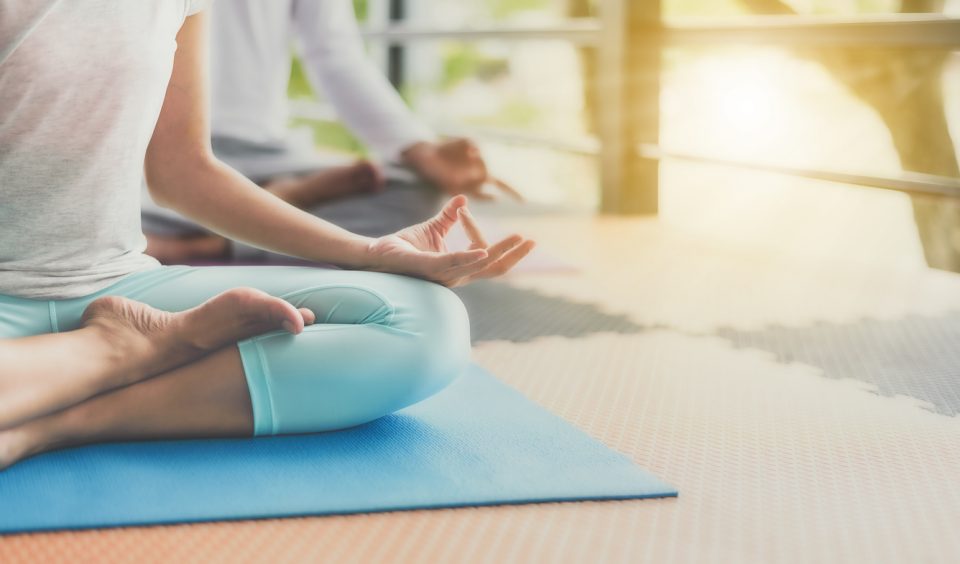 If you're not really a "gym person" but could get on board with free exercise classes in the fresh air of Birmingham's beautiful Railroad Park, you're in luck! Blue Cross and Blue Shield of Alabama is offering free group exercise classes in a program called "Get Healthy on the Railroad." Whether you're already fitness-minded and want to add some variety to your routine or are taking your first steps on your health-improvement journey, these classes can help you toward your fitness goals while you have fun and enjoy one of Birmingham's premier parks at the same time. Experience everything "Get Healthy on the Railroad" has to offer.
Exercise Class Schedule
Arrive about 15 minutes early to register for these classes, which are free thanks to Blue Cross and Blue Shield of Alabama:
Jazzercise – Mondays at 6 p.m.: This class features a fun playlist and a session that's sure to get your heart pumping and the calories burning. Various class formats include Strike, Fusion, Core, Strength, and Dance Mixx.
Senior Fit – Tuesdays at 8 a.m.: Physical activity is important at any age, but the health benefits for seniors are even more compelling. Join this class and master moves that focus on strength, balance, endurance, and flexibility.
Bootcamp – Tuesdays at 6 p.m.: This fun whole-body workout is designed to help you tone muscle, build endurance, and boost metabolism.
Zumba – Wednesdays at 6 p.m.: This Latin-inspired dance fitness class blends dance and aerobics for an exciting, enjoyable workout.
Yoga – Thursdays at 6 p.m.: Strengthen and tone with this universally beloved fitness routine that promotes balance and flexibility. Suitable for participants of any skill level.
Family Fun Friday – Fridays at 6 p.m.: Get the whole crew in action with exciting team activities like kickball, soccer, and Wiffle Ball.
You might also like: Find The Best Food Trucks In Birmingham
Fit for Savings at Long-Lewis Ford Lincoln
Embrace healthier life this summer when you take part in "Get Healthy On The Railroad". What does improving your health have to do with buying a new car? It makes you happy, and happiness, in turn, makes you healthier. When you shop the amazing selection of new Fords and Lincolns at our Hoover dealership, you'll benefit from the shot of excitement that comes from getting an amazing deal on the new car, truck, or SUV of your dreams. So as you're on your whole-body wellness kick following free exercise sessions at Railroad Park, consider heading over to Long-Lewis Ford Lincoln to discover our great selection, low prices, and attentive and friendly customer service. Visit us and find your new vehicle today!