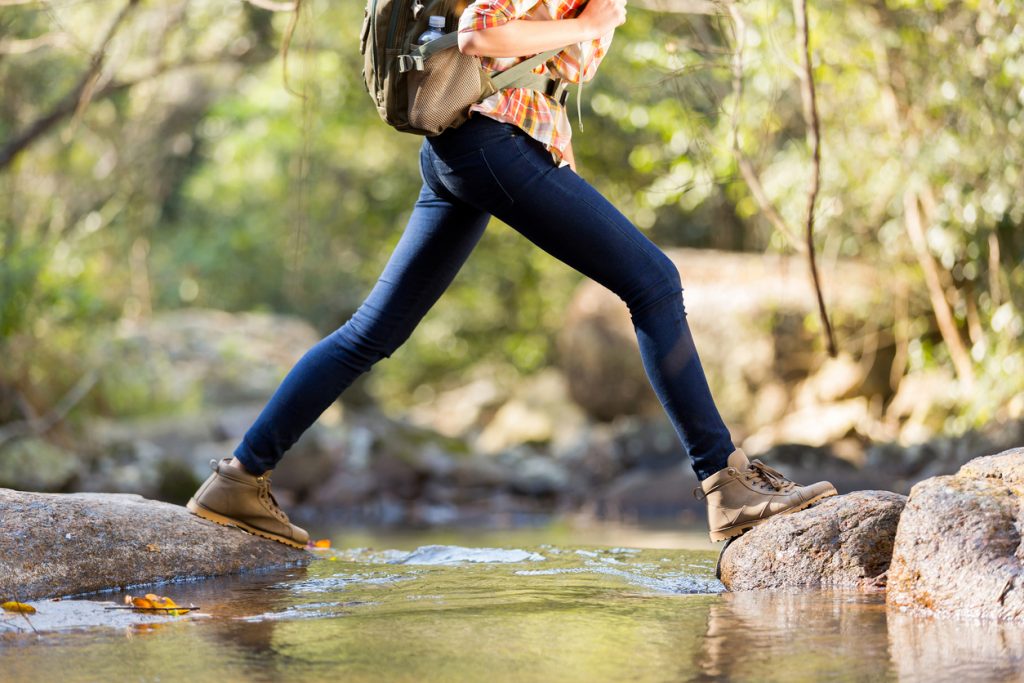 Are you ready to join the world's largest treasure hunt? Then download the official Geocaching app now and get started! Geocaching is an adventure you can take part in at any time of day while visiting places in your area that you may have never been before. With millions of geocaches worldwide, not only does it give you the chance to explore beautiful places in the area, but you never know what kind of treasures you'll find once you get there.
Here's How Geocaching Works
As mentioned above, the first thing you need to do is download the official app and create your free account. Then you choose the geocache you want to find, and the app will lead you to its location. Once you find your hidden treasure, you'll sign the log book to prove you've been there. You can also trade items out if you wish. When you're done, place the geocache back where you found it, and log it online! Then it's time to move on to the next hidden treasure!
Geocaching in Moss Rock Preserve
While you can geocache anywhere, here's a list for geocaches at Moss Rock Preserve. Not only will this list guide you to the geocaching spots, but it'll also tell you the difficulty of locating the geocache as well as how hard the terrain is to cross. You can also see notes from previous geocachers that may give you some hints at to where the geocache is.
Being located in Hoover, AL, Moss Rock Preserve makes the perfect spot for some geocaching adventures with over 350 acres and 10 miles of walking trails. Located at 617 Preserve Way in Hoover, it's incredibly convenient for residents all over the Birmingham area.
Of course, the Preserve is named for its massive sandstone boulders that rock climbers absolutely love.  This is a gorgeous spot to rock crawl or watch the experts tackle the boulders. There's also an incredible amount of wildlife to explore, including four rare species of plants and unusual sandstone glades.
You might also like: Gone For Good: Great Cause & Great Company
Start Geocaching in Birmingham, AL, Today
With so many treasures to find, there are plenty of reasons why you should start geocaching today! Not only does it get you outside, but it's a great way to stay active outdoors with the whole family. Of course, you don't have to stay in your neck of the woods; you can travel all around finding the next treasure.
Visit Long-Lewis Ford to get in a reliable vehicle that will allow you to geocache wherever you want! Come see us today to find your new Ford car, truck or SUV!