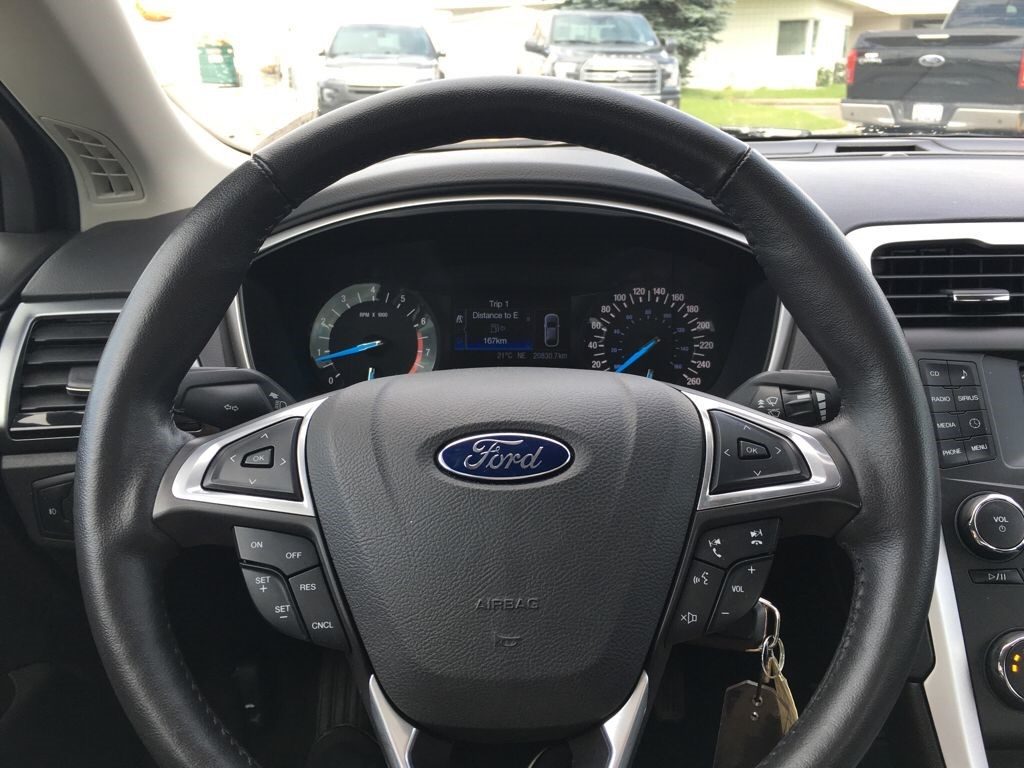 Listen to music in the 2017 Ford Fusion or Escape and you may notice something different. The FM radio has gotten much clearer and enjoyable overall. The secret to this is several audio improvements, including the addition of dual FM radio receivers to the models.
How Dual FM Radio Reception Works
The 2017 Fusion and Escape feature one of the first applications in the industry for dual reception for optional HD radio. The dual FM radio reception adds a second receiver and then uses the heater grid in the rear window as the second antenna. This way, the radio can pick between overlapping and weak signals. This will be particularly helpful in areas where signals tend to bounce, such as mountainous areas and cities. The second receiver also helps figure out which FM signal will be strongest and play that one. It can even switch signals when necessary, doing so seamlessly without you even noticing. To get this dual FM system, just opt for the available Sony audio system.
The System in Action
Ford didn't just add the dual antenna technology to vehicles without testing it. Testers took a 4,200-mile road test of signals in major cities around the country. They discovered that when traveling between various cities, listeners could hear their preferred station for an extended period thanks to the lack of a middle zone where you find overlapping stations. In other words, you no longer need to deal with the static or interference that happens if you are between two cities that each have a station playing on the same frequency.
Additional Audio Enhancements
The dual FM reception system isn't the only audio improvement to the latest Fusion and Escape models. There is also now Automotive Audio Bus technology, something that helps create high-fidelity sound with lighter and less complex wiring. The Fusion also now offers acoustic laminated glass as a way to block more outside noise and improve the cabin acoustics.
Visit Long Lewis Ford to start taking advantage of the improved audio systems in the 2017 Ford Fusion and Escape when driving around Hoover, the rest of Alabama, or across the country.