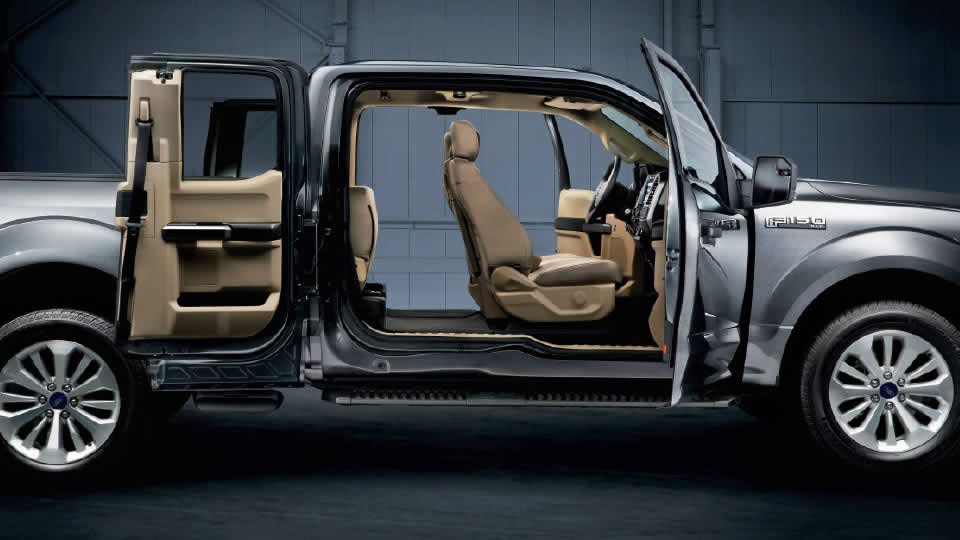 Start getting ready for the 2017 Ford F-150 with its all-new engine and transmission. Ford models are known for their innovative EcoBoost engines, and this is one of the things that help the F-150 achieve the best fuel economy in its class while maintaining top towing and hauling capabilities. If you were already impressed by the old EcoBoost engines, you will love the new one.
New EcoBoost
The brand new EcoBoost engine found on the 2017 F-150 is a 3.5-liter V6 with 30 pound-feet more of peak torque than its first-generation counterpart had. With this engine, the EcoBoost engine delivers the best-in-class torque of any V6 engine, including gas and diesels with 470 pound-feet. This engine is simply the second-generation version of the one found on the previous F-150, but it clearly makes a significant difference if you look at the numbers. This engine also provides better peak and low-end engine performance, making it perfect for towing a heavy trailer or hauling a heavy load.
To create these gains in the EcoBoost engine, Ford added all-new dual-direct plus port fuel-injection system, a Ford first. This means that there are two injections in every cylinder that work with each other to enhance efficiency and output while dropping emissions. There are also all-new turbochargers in the engine that have more boost from the lighter turbine wheel and improved twin turbos. These turbochargers work with the electrically activated wastegates, a Ford first to enhance efficiency.
First Volume-Production Transmission of its Kind
If you don't remember hearing about a 10-speed automatic transmission like the one in the 2017 Ford F-150 before, your memory isn't failing. This is the very first 10-speed automatic with a high volume production that is available to consumers, and not just from Ford but from all automakers. This transmission will help enhance performance and acceleration.
For the latest information on the enhanced torque and other engine and transmission updates for the newest Ford F-150, visit Long Lewis Ford in Hoover, Alabama, and talk to the experts.