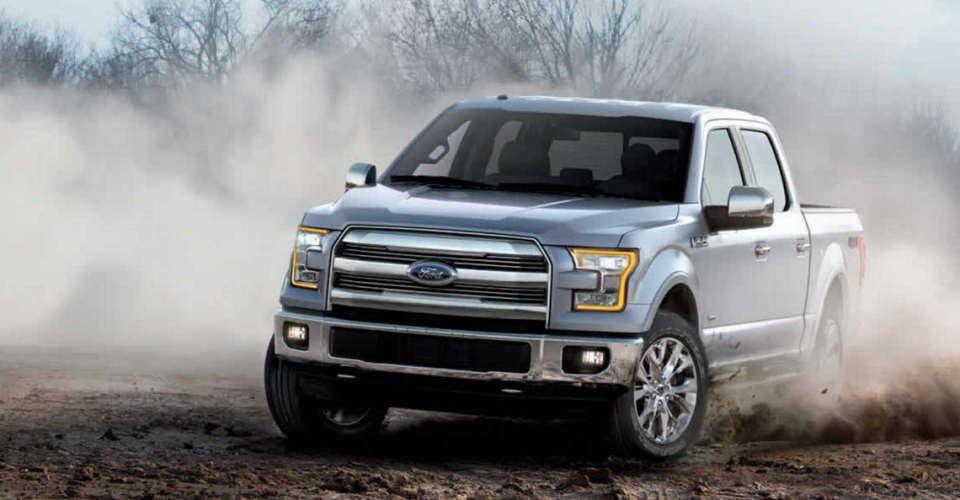 Ford has done it again. For two consecutive years, Ford has won the award for Best Truck Brand by U.S. News and World Report. This award only goes to the most impressive manufacturers, and Ford has definitely earned it. Check out what keeps this vehicle at the top of its class.
Ford F-Series Design
Ford owners admire the F-series' design, utility, and efficiency. This brand has led the innovation in efficient, yet powerful engines for trucks allowing pragmatic utility with extensive fuel savings. The roomy cabin in the F-series helps to make the vehicle more versatile. It allows the owner to take advantage of extra storage space or utilize the room to make their truck a family vehicle. Additionally, the F-150 offers expert handling that is raved about among truck owners. Its design is sleek, powerful, sporty, and practical. These qualities tie together seamlessly, allowing this vehicle to easily stand out from other trucks in its class.
History of Winning
For 35 years in a row, the Ford F-series has been the best-selling vehicle in America. For about 40 consecutive years, it has been the best-selling truck. Ford doesn't boast on empty confidence. This manufacturer created a vehicle that has been considered top-of-the-line for decades – and it is only improving.
Ford's 2017 line-up is just as extravagant as ever, offering leading improvements that led the Ford F-150 to be this year's #1 Full Size Pickup Truck. The all around quality and contemporary innovations are what keep this vehicle at the top of its class. Check out the top safety features, luxury technology, spacious and practical design, fuel efficient engines, and impeccable performance of a Ford. With qualities like these, this manufacturer will continue to reign as one of the top vehicle brands – especially for trucks.
Get Into a Ford Truck Today
Are you interested in getting into a Ford truck of your own? Stop by Long Lewis Ford to have a look at our vehicle inventory, today. Our professionals are ready to help you find the vehicle that best meets your needs. Don't settle for just any old pickup truck. Purchase an F-series truck that has been voted the best, from right here in Hoover, Alabama!