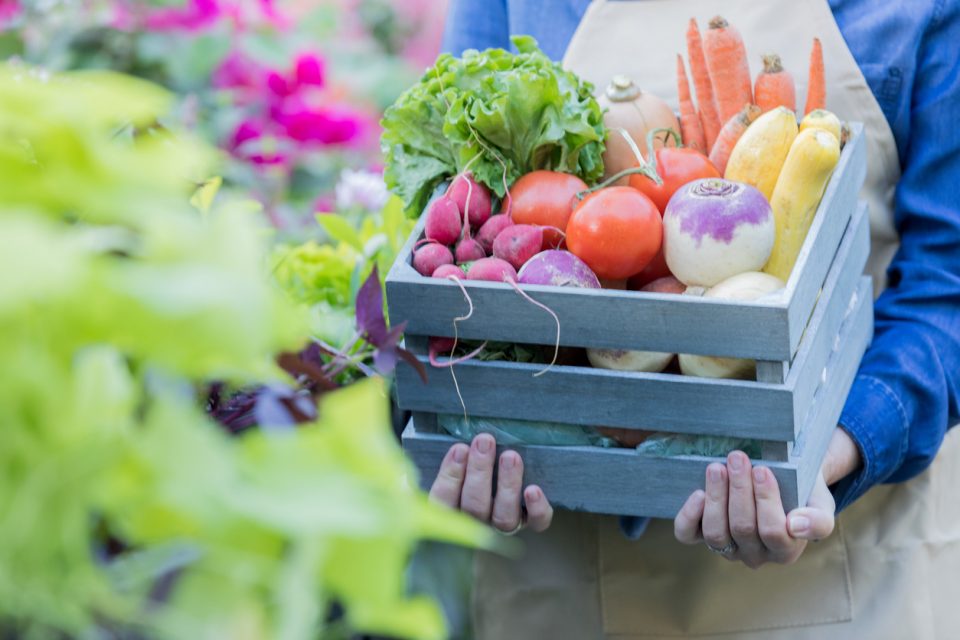 Nothing says summer like a good old-fashioned farmers market, and the one at Ross Bridge is a perfect example of all the good things these summertime staples have to offer. This year's market will be held on Friday afternoons through August 18, from 4 to 8 p.m. in front of the Ross Bridge Welcome Center.
Whether you're shopping for fresh local produce, handcrafted goods, or home-baked sweets – or even if you just come out to listen to music and visit with friends as you browse – the Ross Bridge Farmers Market is a perfect way to celebrate summer's bounty and enjoy your summer Friday evenings.
Friday Nights at the Market
Expect live music from performers including Matthew DeVine, Bailey Ingle, and others, and some of the best area food trucks will be on hand selling their delicious menu items. Satisfy your appetite with delicious offerings from Paradise Chow, Pazzo Big Slice, Cantina on Wheels, and the Heavenly Donut Co., among others. Free children's activities are also a major draw for many families in the area.
Some favorite vendors that deserve a closer look include Southern Oaks Farm, George Family Farm, Chaffin Farm, Bubba Mori Farm, Butt Naked Candle, Ivory LeShore's Gourmet Bread Pudding and Cheesecake, Birmingham Candy Company, Left Hand Soap, Darlene's Kitchen, Southern Fried Creative, Grand Central Bathing, Beachum Woodworks, and Magic City Sweet Ice.
Bring your family, your appetite, and a dedication to supporting our local farmers and artisans and come out to the Green at Ross Bridge for some heart-of-summer Friday night fun.
You might also like: 2017 Explorer vs. 2018 Explorer
Market-Fresh Deals at Long-Lewis Ford Lincoln
Speaking of local, Long-Lewis Ford Lincoln is your trusted local Ford and Lincoln dealership. With a fantastic selection of brand-new Ford cars, trucks, and SUVs as well as new Lincoln models and used vehicles of all kinds, there's something here for every type of driver and every budget. You'll love our selection, but even more than that, you'll love our prices! Every vehicle we have in stock is priced competitively and ready to roll. Plus, we also have special offers and incentives that can make your ideal vehicle more affordable than you imagined. Visit Long-Lewis Ford Lincoln today and let us show you how much you can save!