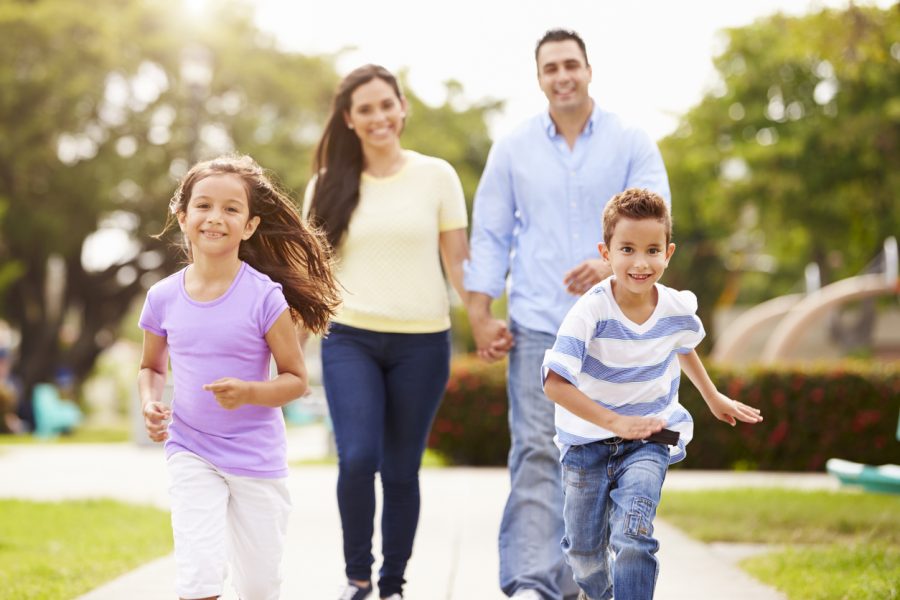 We all know that weekdays can be crazy busy, and it can be difficult to find time for just the family! Well, the city of Birmingham makes this task a bit more manageable for you with all that is available at Railroad Park. Drive down to the park every Friday in July for a relaxing evening of family-oriented events and activities. You'll enjoy an evening filled with laughter, excitement and so much more!
Family Fun Friday
Help get the whole family back on track to living a healthier lifestyle with Family Fun Fridays at Railroad Park. This exhilarating hour of activities is designed to promote exercise for all ages! Families are encouraged to participate in events such as kickball, soccer, whiffle ball, football, basketball and more! Each class will begin with a quick warm up and some light stretching, followed by the chosen game of the week. Family Fun Friday provides endless physical benefits and mental health benefits, as well as quality time with the entire family.
Class instructors and activities change every week, so make sure to visit each Friday to participate in the different events! If a Family Fun Friday is canceled due to weather, it will be announced by 4 pm that day. Family Fun Fridays are Free and open to the public. Simply arrive 15 minutes early, find your instructor, and get ready for the excitement! There is something for everyone to enjoy at this event.
Railroad Park
Railroad Park is a lush, green space located in downtown Birmingham. The park often hosts events that celebrate the artistic, industrial, and unique heritage of the Magic City. It is conveniently located, positioned right along 1st Avenue South, between 14th and 18th Streets. The park was a combined effort between the City of Birmingham and the newly founded Railroad Park Foundation. Lovingly called "Birmingham's Living Room", Railroad Park provides the perfect venue for concerts, family activities, recreation, cultural events, and so much more! It connects Birmingham's ever-growing downtown area with Southside and UAB's urban campus and has quickly become a hub of urban development.
More July Events at Railroad Park
JAZZERCISE (MONDAYS AT 6:00 P.M.)
BOOTCAMP (TUESDAYS AT 6:00 P.M.)
ZUMBA (WEDNESDAYS AT 6:00 P.M.)
YOGA (THURSDAYS AT 6:00 P.M.)
To check out all the events held at Railroad Park and more details about each class, click here! With all of these awesome events, classes, and activities going on, you can't go wrong!
Visit Long Lewis Ford
At Long Lewis Ford, we know that you need a vehicle to fit you and your families active lifestyle. We have happily served the Birmingham community for years, and we're excited to do so for years to come! Stop by and browse through our huge selection of both new and used vehicles, or take a test drive. We pride ourselves on providing excellent customer service, the first time around. Give us a call, or stop by our dealership today. We look forward to seeing you soon!