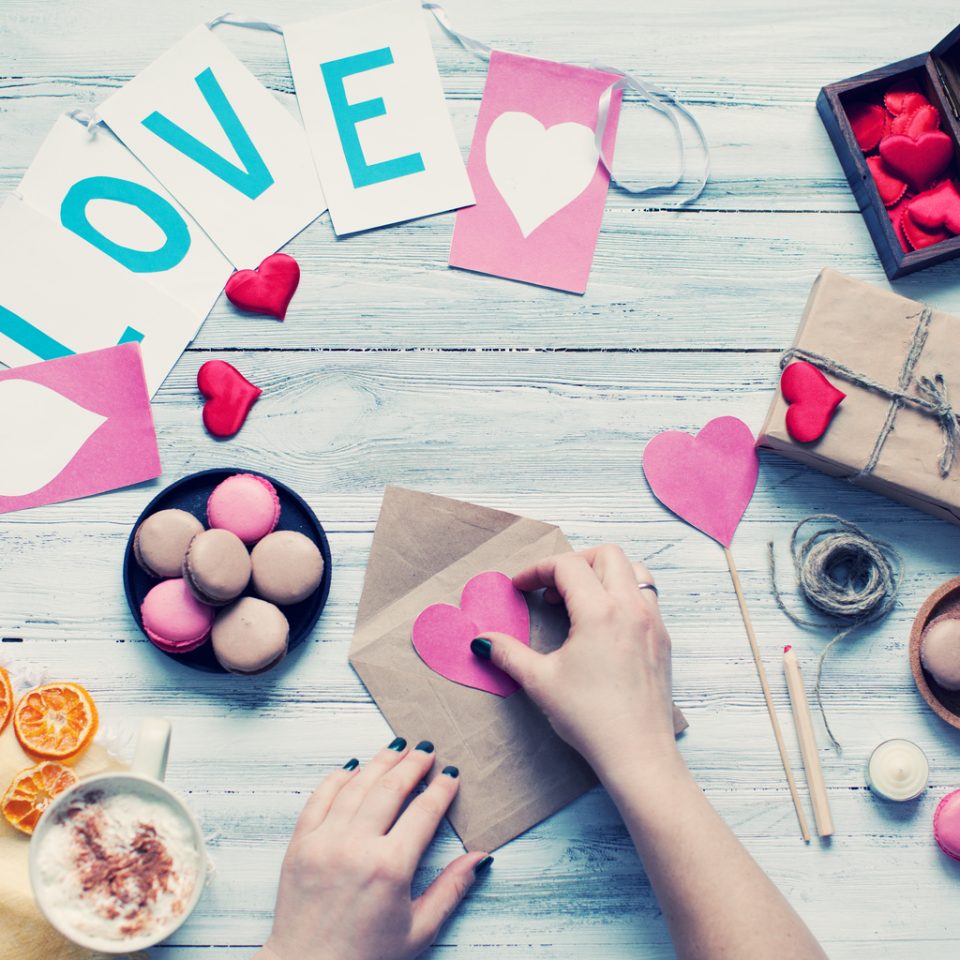 Valentine's Day has snuck up on you once again. You don't have extra money to spend on the holiday, so you aren't sure what to do. But you don't need a big bank account to kill it on Valentine's Day. Instead of spending big, impress your love with one of these DIY Valentine's Day gifts.
Labels for Your Love Potion
Could your relationship use a love potion? If so, you need to make a custom label for your potion. Peel the label off a water bottle, and then print out a special label. Get creative by adding the ingredients for your potion on the label. Think about what goes into the perfect relationship and put it on the ingredient list. Your special someone will love your creativity.
Tissue Paper Flowers
You don't have to spring for expensive flowers this year. Instead, take some leftover holiday wrapping and transform it into flowers. Put a lollipop at the center of each flower. Then your special someone will get a sweet treat with every bloom.
Scratch-Off Coupons
You've probably given someone a coupon before. Coupons might not be that original anymore, but they are when you turn them into scratch-offs. It's easy to make a scratch off. Take some dish soap, mix in a little paint, and put it on a card. Then, your love can scratch it off to find out what he or she gets.
Love Note Clips
Valentine's Day is a great time for giving love notes, but you want those notes to stand out. Turn red or pink paperclips into heart shapes. Then, use those heart paperclips to clip your love note to an object. That will make anything you say sound even sweeter.
Handmade Pop-Up Card
You don't need much money to show your love when you create a handmade pop-up card. Use construction paper to create a three-dimensional heart inside of the card. Then, when your special someone opens the card, he or she will see the extent of your love. It will be a heartwarming moment for you and your special someone, and it will only cost a few cents.
Of course, if you want to go big, we can also help you at Long Lewis Ford in Birmingham, Alabama. That special someone will love something you make with your two hands, but he or she will love a new vehicle even more. Let us help you pick out the perfect gift for your Valentine.