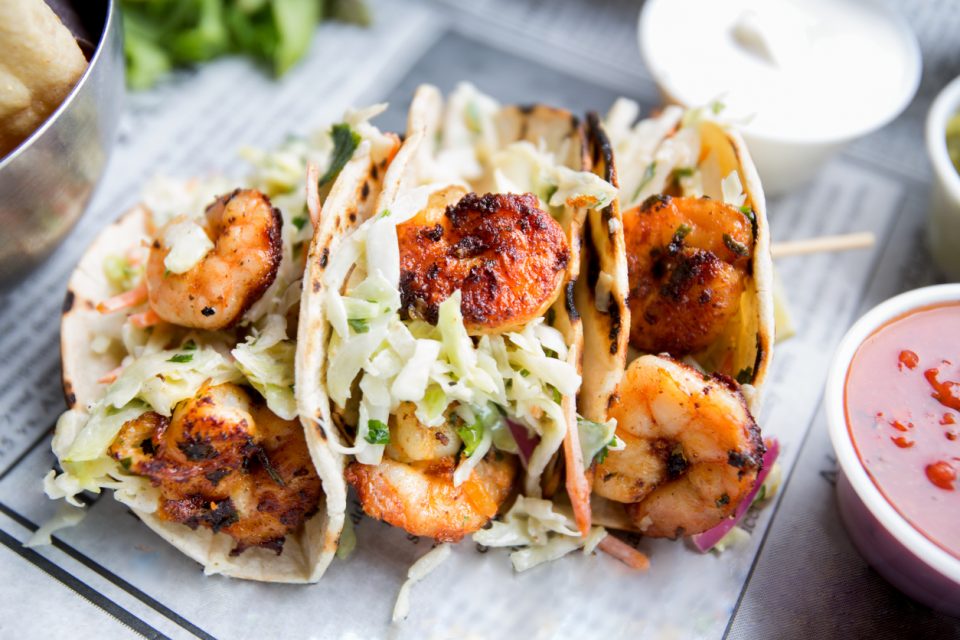 Head to Avondale Brewery on Saturday, June 30 for the 2nd Annual Birmingham Taco Fest. The Festival will last from Noon to 5 p.m., but we recommend getting there early. Enjoy tacos from vendors all over Birmingham area while you help decide the "Best Taco In Town"! The festival will also feature local beer, margaritas, and live music for all to enjoy. Children under the age of 10 get in free so bring the entire family down to Avondale for a day full of tacos and fun!
The Festival
The 2nd Annual Birmingham Taco Fest is presented by the Dia De Los Muertos Festival and the Bare Hands Gallery. The goal of the event is to bring people from all over Birmingham together to enjoy a celebration of Mexican heritage. All proceeds from the festival will benefit the Dia De Los Muertos Festival as well as the Art Club Program. The Bare Hands Gallery works with the YWCA of Central Alabama to empower people of all races to chase their goals.
The Taco Festival takes place on Saturday, June 30 and will feature more than 20 different vendors! Restaurants from all over the metro area from El Barrio and Taco Mama to Mi Pueblo Supermarket and Lazy Boy BBQ will be competing. While Taco Fest is all about embracing the culture and having an amazing time, you will have an opportunity to vote and help determine "The Best Overall Taco". This Festival will start at Avondale Brewery but they are closing off the whole street for the festivity. From the tacos to margaritas made to order this event will have something for everyone. Jason Grubbs and the Midnight Howlers will be live on the Hornitos Stage throughout the party, so be sure to bring your dancing shoes.
You might also like: Join The Barons At Home In June
Tickets
Tickets for the 2nd Annual Birmingham Taco Fest are only $5 now but will be $10 at the door. All children 10 and under will get into the event for free. Bring the whole family because there will be plenty of fun activities for everyone. While the event ends at 5 p.m., the party will keep going on at Avondale Brewery and all through the surrounding area. Head to Avondale on Saturday, June 30 from Noon to 5 p.m. for a day full of live music, tasty drinks, and most importantly, great tacos.
Before the 2nd Annual Birmingham Taco Fest, stop by and see the incredible line-up of brand-new Fords and Lincolns at Long-Lewis Ford Lincoln. We also have a well-stocked inventory of pre-owned cars, trucks, and SUVs. Come out and see why drivers throughout the Birmingham Metro area turn to us as their new and used car dealership. Come test drive a new or pre-owned car today at Long-Lewis Ford today!