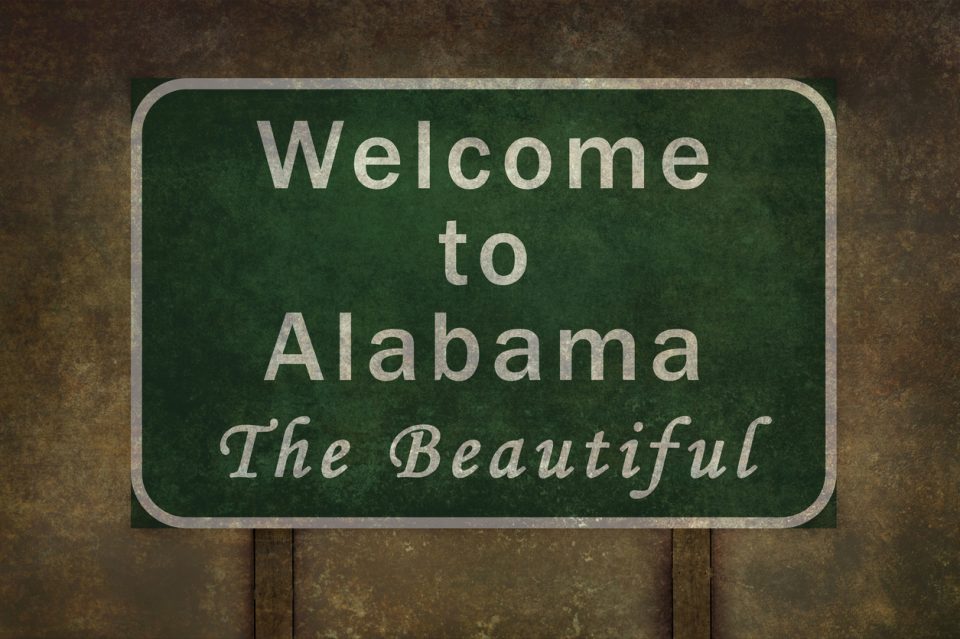 There's a lot of amazing attractions in and near the Hoover, Alabama area. If you're a local, or just visiting, these sites are a sight that shouldn't be missed.
Bronze State of Eddie Kendricks
The Bronze Statue of Eddie Kendricks, the lead singer of the group The Temptations, is bound to excite any pop music fan. Standing on a giant vinyl record, this unique statue was sculpted by Ronald McDowell and resides in Eddie Kendrick Memorial Park in Birmingham. This is a perfect location for any Kendricks fan to get their chance to pose with the legend.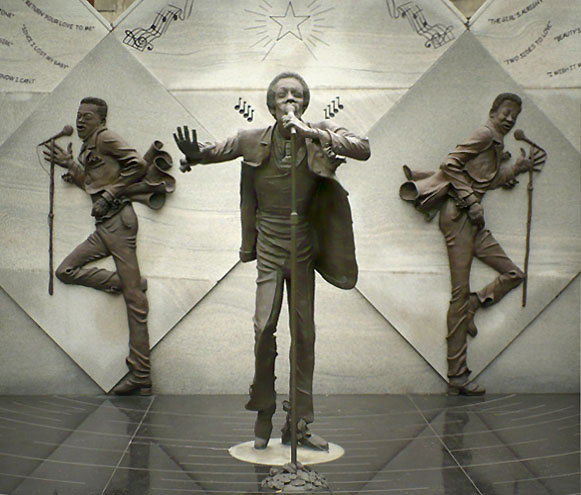 Vulcan the Iron Man
Vulcan "God of the Forge" is an iconic statue that resides over Birmingham, Alabama. An observation deck attached to the statue offers one of the best views of this historic city and is easily accessible by elevator or stairs. Vulcan Park offers a historic view into the history of the roots of the industry that helped Birmingham grow and thrive into an industrious city.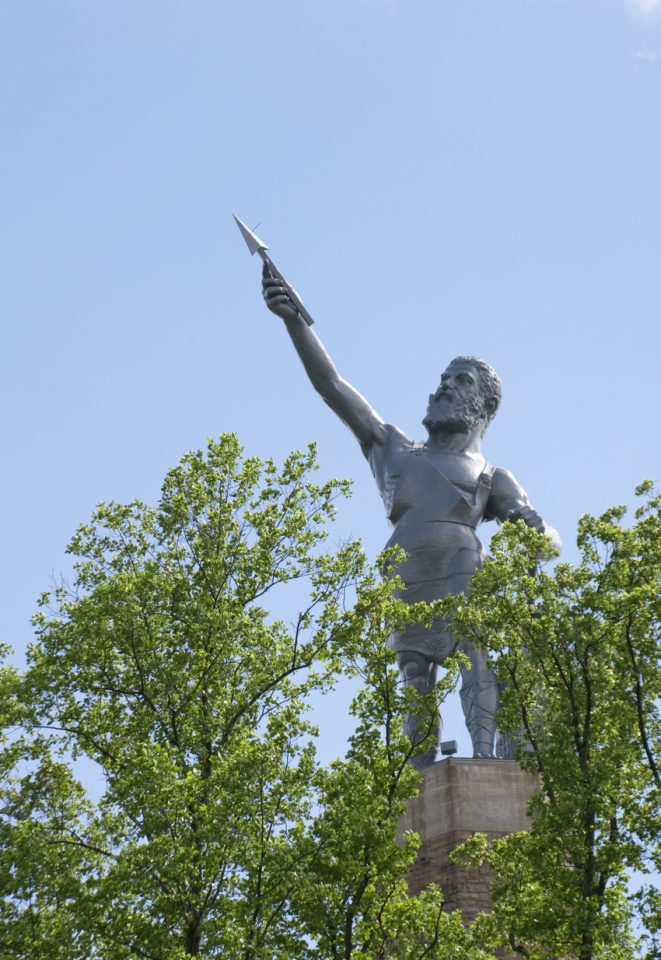 Sloss Furnaces
Sloss Furnaces are century old furnaces that created pig-iron during its days of operation. Now a National Historic Landmark, an entire day could be spent exploring this preserved and historic site. Getting lost in this maze of a facility is easy because the unique workings of the furnaces will amaze and captivate.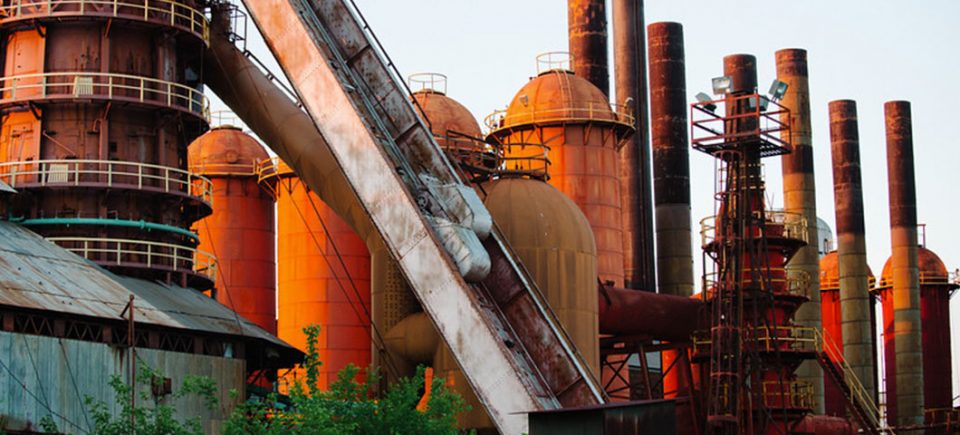 George Barber's Motorcycle Collection
Dubbed 'The World's Largest Motorcycle Collection", the Barber Vintage Motorsports Museum will keep your entire day busy. George Barber began his collection in 1988 and has turned his passion into a thriving business. Barber calls his collection a "living museum" because the majority of his motorcycles are in running condition.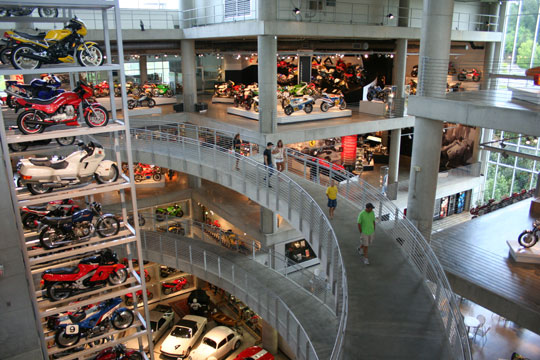 Ave Maria Grotto
The Ave Maria Grotto, located in Cullman, Alabama, is a four-acre park that represents the lifetime work of a Benedictine Monk of St. Bernard Abbey, Brother Joseph Zoetti. This park took him 25 years to build and showcases small versions of the world's most famed shrines and buildings.
Iron Bowl Monument
In Daphne, Alabama a statue of a giant football player, made of drainage pipe and steel, is tackled by another drainage pipe football player. All statues at this monument, "Junk Athletes", are made entirely of non-traditional sculpture mediums by the talented artist Bruce Larsen. Mr. Baseball is another statue here which is comprised of hubcaps, tractor gears, hydraulic cylinders, and old heating pipes.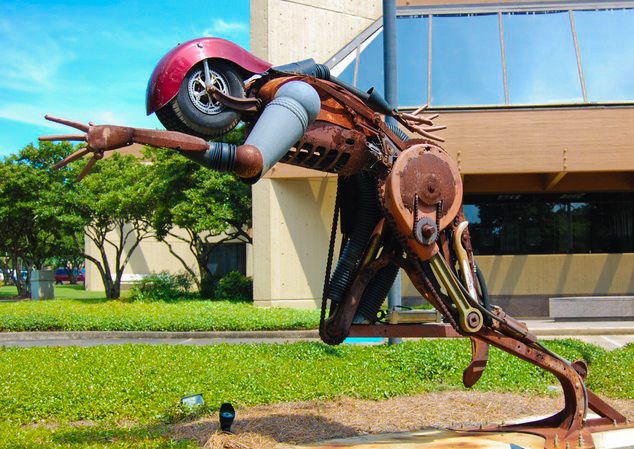 Noccalula Falls Doomed Maiden
Ever think of rebelling against your parents when they wanted you to do something you didn't want to do? Legend has it that Indian Princess Noccalula flung herself over the falls when her father wanted her to marry someone she didn't like. Now, in that spot towers the statue of the "Doomed Maiden", also located at Noccalula Falls there is also a beautifully maintained park and camping area.
U.S. Space and Rocket Center
An entire day could be spent at the U.S. Space and Rocket Center museum in Huntsville, Alabama. There is enough fun for the whole family! There are fun and games for all ages, plus some interesting history about America's space and rocket programs. Also, containing an IMAX theater, a trip to the U.S. Space and Rocket Center will be one to remember.
U.S.S. Alabama Battleship
This decommissioned warship, the U.S.S Alabama Battleship, is a fun experience suitable for all ages. Here you can explore a battleship carrying planes, tanks, and the U.S.S. Drum submarine. This is a massive ship that you are going to want to explore every nook and cranny of. Spending an entire day on this World War II-era ship is entirely feasible and would make for fantastic memories and photo opportunities.
Natural Bridge of Alabama
This natural bridge, located in Haleyville, Alabama, is created by sandstone and iron ore. Its arch is considered the longest natural bridge east of the Rocky Mountains. This is a beautiful, natural, area of Alabama that would be suitable for anyone who enjoys natural rock formations. This natural beauty is absolutely worth the stop.
Each of these unique attractions are sights to behold. Spending some time exploring each one can make memories that will last a lifetime!