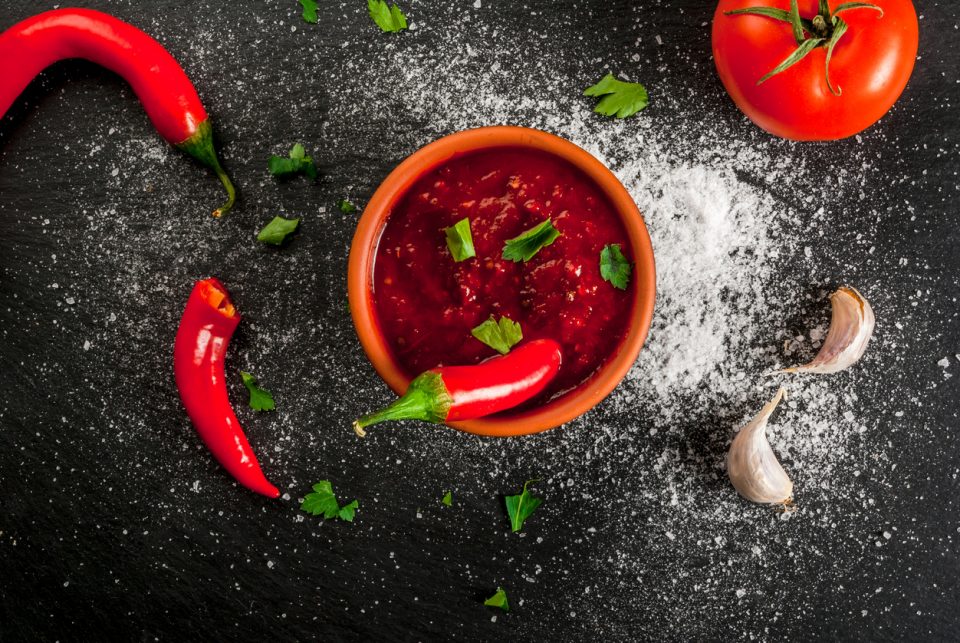 If you're a salsa lover, then you have no doubt tried the many varieties available at Birmingham, AL area restaurants. But what if you could try them all side by side in one location and cast a vote on who has the best?
You'll have the opportunity to do that along with sampling guacamole, queso, and other specialty dips from other restaurants during the 8th annual Salsa Showdown at Cahaba Brewing Company.
Details about the 8th Annual Salsa Showdown
This year's Salsa Showdown will be held on Saturday, May 26, 2018. Local catering companies and restaurants will be showcasing their best in order to get your vote for best salsa in town.
Tickets are available for purchase for $15 online and you can also buy them at the event for $20. Admission includes "sampling privileges" at each competitor's station, a ballot for casting your vote, Piñata smashes, activities for the kids, live entertainment, beverage vending, and a hot pepper eating contest.
Proceeds go to Sidewalk Film Festival
Proceeds from the Salsa Showdown benefit the Sidewalk Film Festival organization. Officially known as the Sidewalk Film Center + Cinema, this is a federally recognized 501(c)(3) non-profit "dedicated to encouraging filmmaking in Alabama and building audiences for independent film," according to their website.
The Sidewalk Film Festival made its debut in 1999 and since then filmmakers from all across the world have converged on Birmingham to screen their work and discover the passion for independent filmmaking in the area.
Being a non-profit organization, Sidewalk relies primarily on volunteers to run the organization and fundraisers like the Salsa Showdown. Why not get out and enjoy some of Birmingham's best salsa this Memorial Day Weekend while you help an organization that enhances cinematic culture in the area?
Did You Know? The History of Salsa
The history of salsa actually traces all the way back to the Aztec, Mayan, and Incan civilizations. According to streetdirectory.com, "Aztec lords combined tomatoes with chili peppers, ground squash seeds and consumed them mainly as a condiment served on turkey, venison, lobster, and fish. This combination was subsequently called salsa by Alonso de Molina in 1571."
Salsa is arguably the world's most popular condiment and is used on and with a variety of foods. Don't miss your chance to cast your vote on which Birmingham salsa is the best in show during the 8th annual Salsa Showdown at Cahaba Brewing Company.
Long-Lewis Ford Lincoln
After you've voted at the Salsa Showdown, come down to Long-Lewis Ford Lincoln and compare all of our offerings to see which one you like best. We have an extensive inventory of new Fords, Lincolns, and a great selection of used vehicles to choose from.